When it comes to the cool vinyl stickers, they are really eye-catching. Additionally, you can easily crack, peel or rhttps://printcosmo.com/pro-cut-vinyl-stickers-best-business-personal-uses/emove it from plain or any rock-strewn surface. They are specially designed for conveying product information to your targeted audience.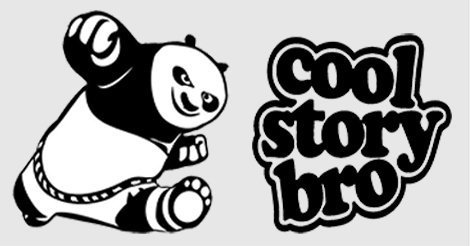 This article elaborates main reasons which make pro cut stickers great-looking and popular. Let's elaborate them.
Importance of Cool Vinyl Stickers:
The importance of pro cut stickers cannot be underestimated. Some people called them as golden dainties because they are highly attractive and can be placed on all type of surfaces. For advertising your business in a fun and the happy way you have to make sure that the sticker design must be unique in design, colors are inspirational, and your company contact name, logo, and marketing message is printed on them in big fonts.
Bakery Promotion:
Looking for something unique for the identification and promotion of your bakery items? Then I would recommend you to give a try to Pro-cut vinyl stickers. For example, when you will market your home bakery items then first cover them in the packaging box, and then put the stickers on it together with a telephone number and a web address towards the bottom.
Material:
Just like the budget material also matters a lot so your custom pro cut stickers should be finished with the waterproof material. The main purpose of this material is to stop faded the stickers from sun rays, moisture, and environmental harm. Sun rays are not only responsible for the weakened sticker ink but also make them useless for advertising.
0% placing issue:
Another reason that people are giving so much acceptance to the custom pro cut stickers is you can place them anywhere like a window, car, books, walls and also see them visible without looking down, forward and right or left side. Additionally, they are extremely useful, customizable, and will not damage the surface while taking off. According to me, these reasons are enough for you to understand the importance of vinyl stickers.
Customization:
The next aspect that has made them popular is, they are available is customization. From changed colors, designs to shapes, the custom pro cut vinyl stickers are available to fulfill your varying needs and wants. They are considered to be best for advertisement/ marketing campaigns, product awareness and uplifting the business. These points don't force you to neglect the importance of stickers at all. There are some online vendors that specialize in making customized stickers according to a person's preference.
Easily Application And Elimination:
The third reason behind the growing popularity of pro cut stickers is, easily application and elimination. These stickers are made of durable material like adhesive, so they can't be stuck onto a window and when you want to remove them, you can so it easily. Additionally, they leave 0%residue on the surface, which is the main reason for their popularity.
Inference: To conclude, cool vinyl stickers are available in many different sizes, colors, and shapes. You can purchase them from an online printing company, or you could look for local packaging store.